Marine Radio
Marine radio covers a number of areas, such as long range communications , on HF Frequency bands, to short range deck communications, using UHF and VHF handhelds.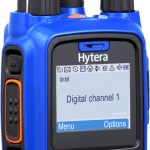 A number of factors need to be considered when choosing suitable radio equipment for a Marine environment.
For example, when choosing handheld equipment, you need to ensure that it has a high enough  IP (Ingress protection) rating, to cope with environmental conditions that the equipment will be used in.
Too low an IP rating will mean that dust and moisture can enter the radio, and damage it, ultimately costing you money.
The ability to seal out moisture is particularly important in a sea going marine vessel, as the salty corrosive atmosphere of the sea, will quickly damage the internal circuit board, of a low IP rated radio.
Another important consideration when choosing radio equipment, is whether you will be using it in potentially explosive environments.
ATEX, Intrinsically safe equipment is available for use in potentially explosive environments, such as ships battery rooms.
For help and advice, give us a call:  (01522) 740818
Save
Save
Save